Description
SET YOUR SIGHTS ON SOMETHING GREATER
The Approach Z82 laser range finder with GPS gives you the most accurate reading on the market within
10" of the flag.
More than 41,000 preloaded courses mean that we have the one you play — and thousands of others.
The hole can't play hard to get with flag finder; lock in with a buzz.
Going dancin'. See distance to the front, middle and back of green.
Beat the wind when you know its direction and speed.
The indicator light lets them know that you're tournament legal.
There's no range finder left behind when you use Find My Garmin.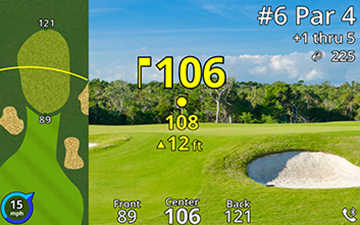 GREEN VIEW
The map overlays show the hole layout, so you know the distance to the back, middle and front of the green.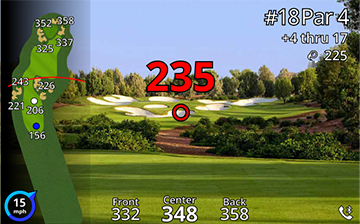 LASER RANGE ARC
The Laser Range Arc feature draws an arc on the 2-D CourseView map at the distance the laser ranged, so you can see everything in play at that distance.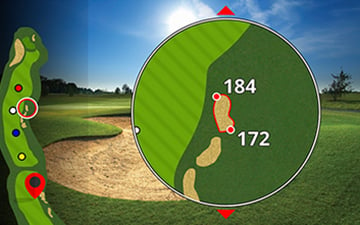 HAZARD VIEW
Quickly scroll through each hazard and layup distance on the map to see how far it is to reach each one.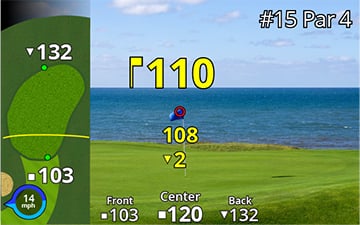 ACCOUNT FOR WIND
The range finder now displays wind speed and direction, which makes figuring out which club to use and which direction to swing much easier.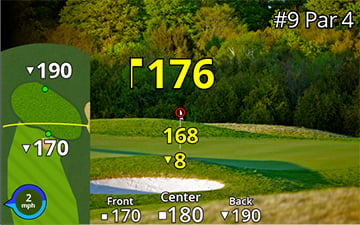 PLAYSLIKE DISTANCE
This feature adjusts yardages for uphill or downhill shots based on the change in elevation from where you are standing to the target.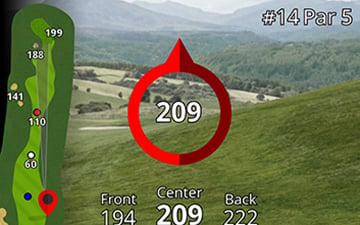 FIND THE PIN
On blind shots, the PinPointer feature will tell you the direction to the pin. So even if you can't see, you'll know where to aim.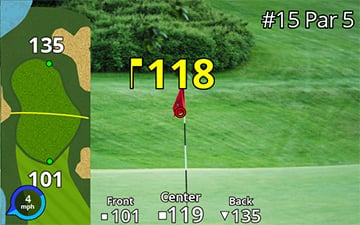 LOCK IN ON THE FLAG
Image stabilization makes it easier to find and range the flag. And when you lock in on it, vibrational feedback will let you know.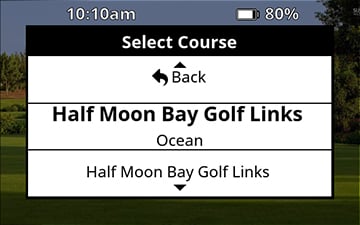 41K+ PRELOADED COURSES
Your range finder comes preloaded with more than 41,000 full-color CourseView maps from around the world.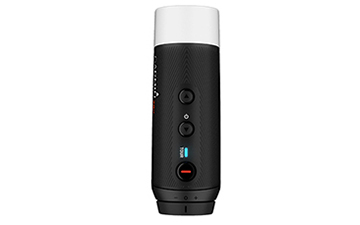 TOURNAMENT MODE
An external indicator light — which can be turned on and off — lets you and your playing partners know when you're in tournament mode.
See more detailed stats with the Garmin Golf™ app.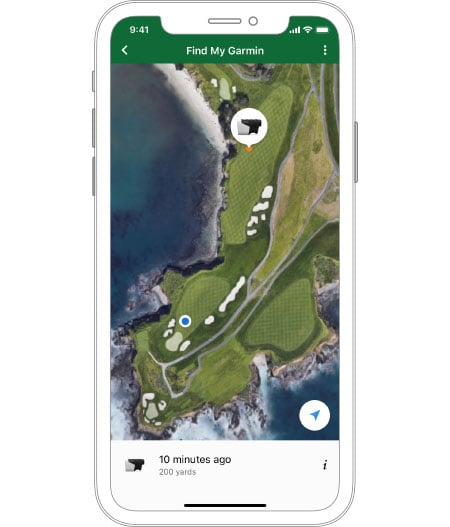 FIND MY GARMIN
If you ever accidentally leave your range finder on the course, use the Find My Garmin feature to quickly locate your device.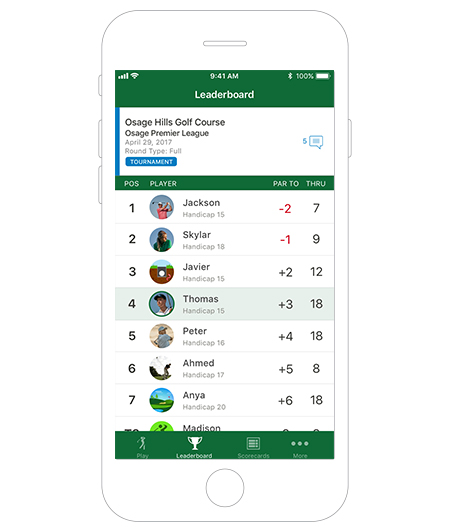 KEEP SCORE
Use the Garmin Golf app1 to keep score and participate in weekly leaderboards with friends and family.